There are many beautiful gardens in the Dordogne region, but 2 stand out far above all the others.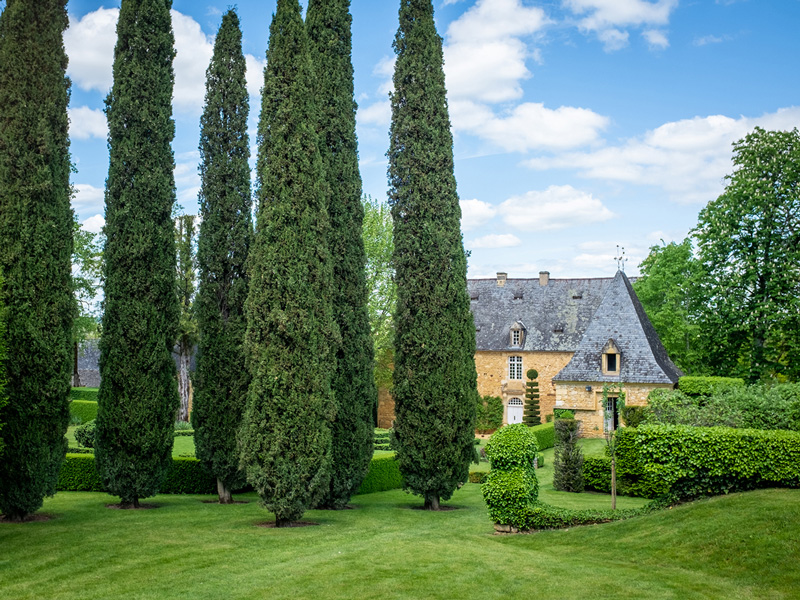 The spectacular gardens of Eyrignac, just 10 mins drive from Les Charmes de Carlucet and widely regarded as the most beautiful gardens in the Dordogne region. Famous for their excellent examples of topiary. A stunning setting high above the Dordogne countryside with spectacular far reaching views. The restaurant in the gardens serves lunch until 3pm in a beautiful settling.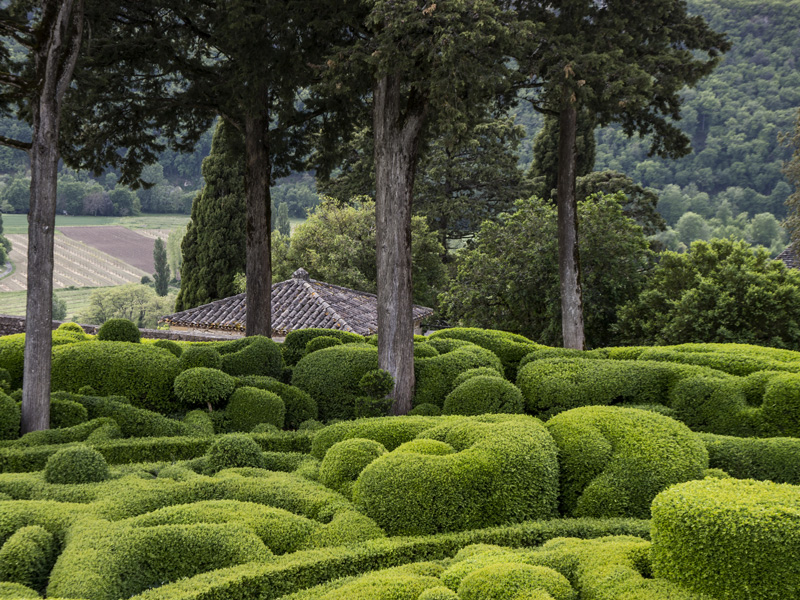 Also not to be missed is a visit to the spectacular suspended gardens of Marqueyssac, the most visited gardens in Perigord. With 150,000 box shrubs pruned by hand. These gardens are splendid. 5 minutes from Castelnaud la Chapelle and 25 mins from Les Charmes de Carlucet, it has one of the best panoramic views over the valley of the Dordogne and La Roque Gageac.
Large open spaces and fun for families with children with its small playground. Peacocks wander through the gardens and around the specular Chateau of Marqueyssac.