Enjoy a guided tour around the incredible caves of Lascaux 4 with the world famous cave paintings by Cro Magnon man from 16,000 years ago. Guided tours take about 1 hour, followed by a visit to the interactive museum. The caves were discovered by accident by 4 school boys in 1940. Lascaux caves are just outside the town of Montignac and about 20 mins from Les Charmes de Carlucet.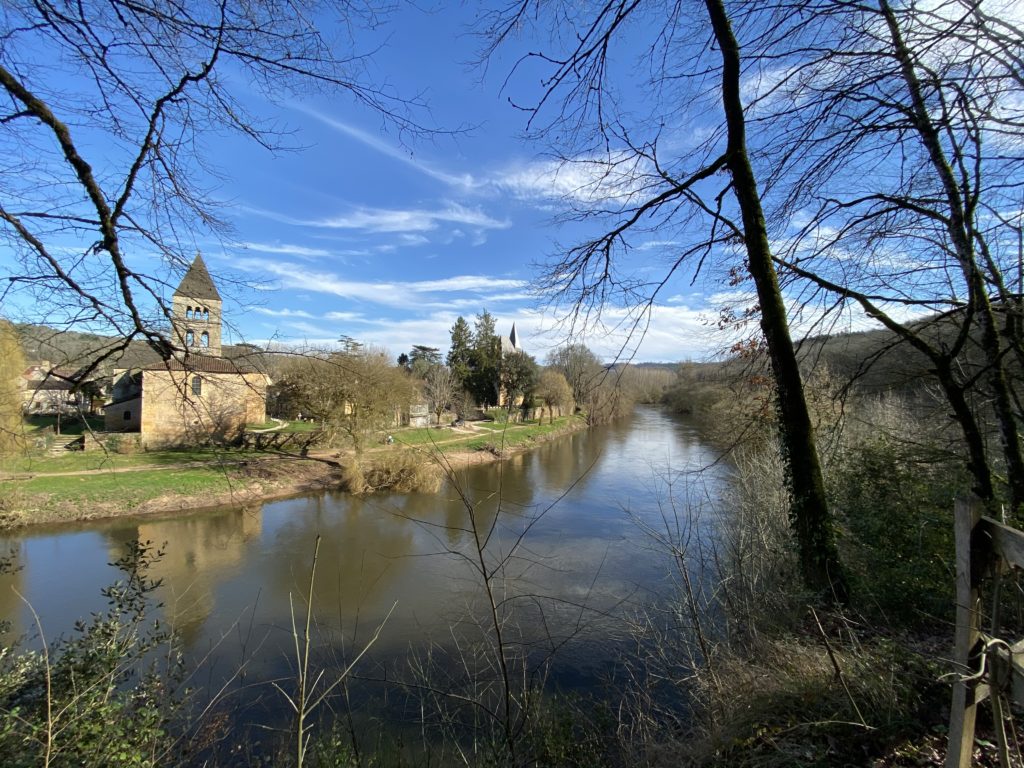 The nearby "Plus beaux villages" of St. Leon sur Vezere is an incredibly picturesque village on the banks of the Vezere. It's a wonderful place to stop for lunch. We recommend Restaurant Le Petit Leon. Set in a beautiful garden next to the Chateau of St Leon, it is owned and run by the incredibly talented chef, Nick Honeyman, from the celebrated French restaurant in Auckland, New Zealand, Paris Butter. You need to book a head as its very popular. It is  about 25 mins from Les Charmes de Carlucet.
A short drive from St Leon sur Vezere, following the Vezere river, is La Roque St Christophe, an outstanding prehistoric and troglodyte village built into the cliffs. Many artifacts are still there today so it's easy to imagine how life was during those ancient times.
Listed as a world heritage site by UNESCO, it is a truly magnificent site, not only because it is so rare and so beautiful, but also because of its powerful shapes, numerous dwelling and the length of time it was inhabited by mankind. It is about 30 mins from Les Charmes de Carlucet.