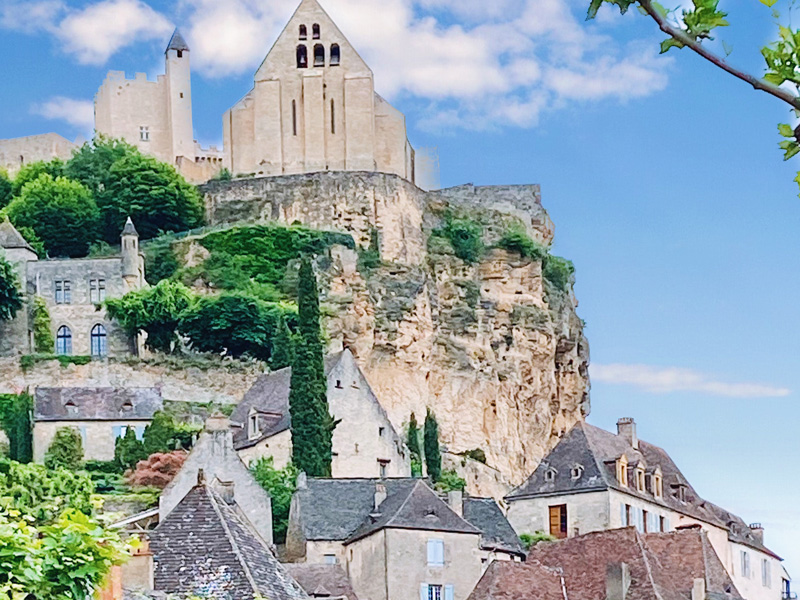 Visit the "Plus Beaux village"of Beynac. Nestled into the rocks along the side of the Dordogne river. The location for the Film "Chocolate", and most recently the new Ridley Scott film "The Last Duel". You can start your visit with a tour around the stunning Chateau perched high above the cliffs and Dordogne river below, followed by a wander through the ancient cobbled streets of the pretty village of Beynac which meanders its way from the Chateau down to the Dordogne river.
The Chateau of Beynac was at the heart of the 100 year war between France and England. It is one of the most authentic and preserved Chateaux in France.
Guided boat trips along the Dordogne in a traditional "Gabarre" barge which used to transport goods from the villages of the Dordogne to Bordeaux, can be enjoyed from Beynac and also from nearby La Roque-Gageac. They take about 1 hour and are a wonderful way to discover the river and its habitat.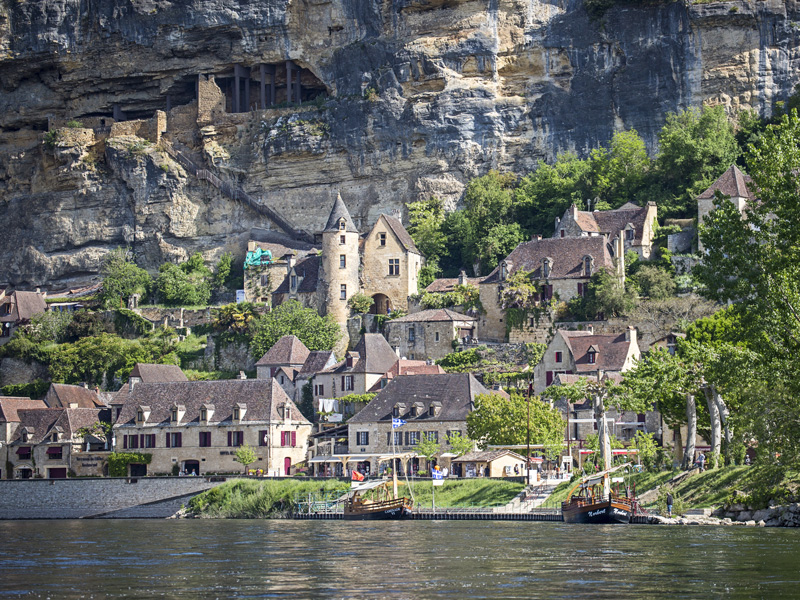 Next to Beynac is another "Plus Beaux Village" of La Roque Gageac. Also nestled into the cliffs which tower above the majestic Dordogne river below.
The restaurant La Belle Etoile, is a fantastic lunch spot with wonderful food and an amazing view of the Dordogne river from its sunny terrace.
After lunch we recommend a visit to the beautiful chateau and former home of Josephine Baker, Chateau Milandes. This stunning Renaissance château has wonderful panoramic view over the Dordogne and also a beautiful garden to discover.