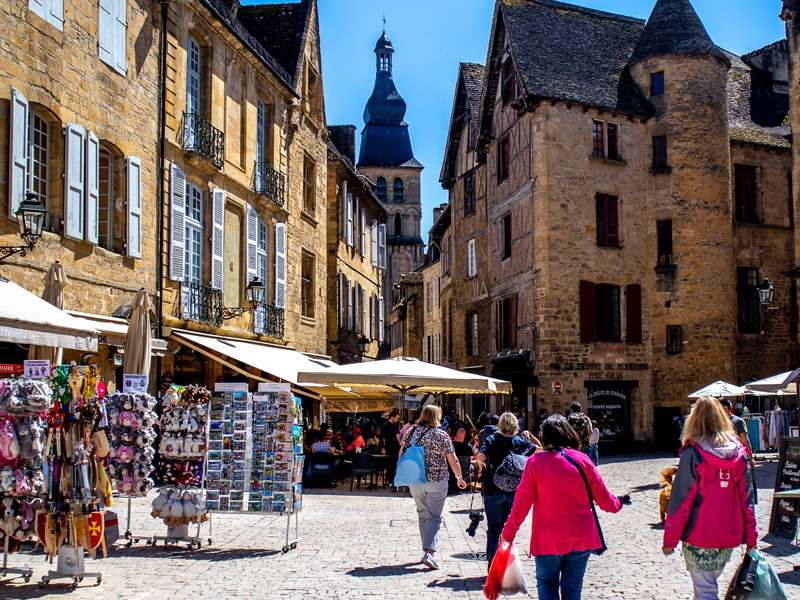 Sarlat is the gastronomic capital of the Dordogne and the best example of a preserved medieval town in France. It is just 12Km from Les Charmes de Carlucet. It has festivals and food events all year round including a fantastic weekly market on Wednesdays and Saturdays.
With its beautiful old stone, magnificent architecture from 15th and 16th centuries and winding cobbled streets, there are surprises around every corner.
It is beautiful to visit by day and beautiful to visit by night when the streetlights are lit by gas light. It also has some of the most highly rated restaurants in the whole of the Dordogne, if not France.
Domme- Medieval bastille village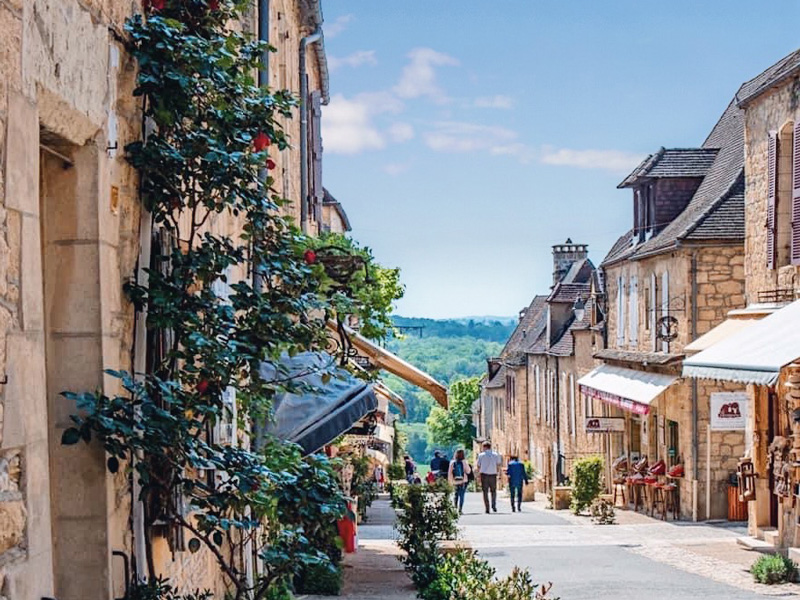 Domme is one of the most special places to visit. It is listed as one of the most beautiful villages in France. It has a remarkable panorama on the Dordogne valley. This small medieval bastille village is perfect for a stopover. Restaurants, shops of local products, bars, ice creams and a very interesting cave with its entrance underneath the tourist information office in the center of the village.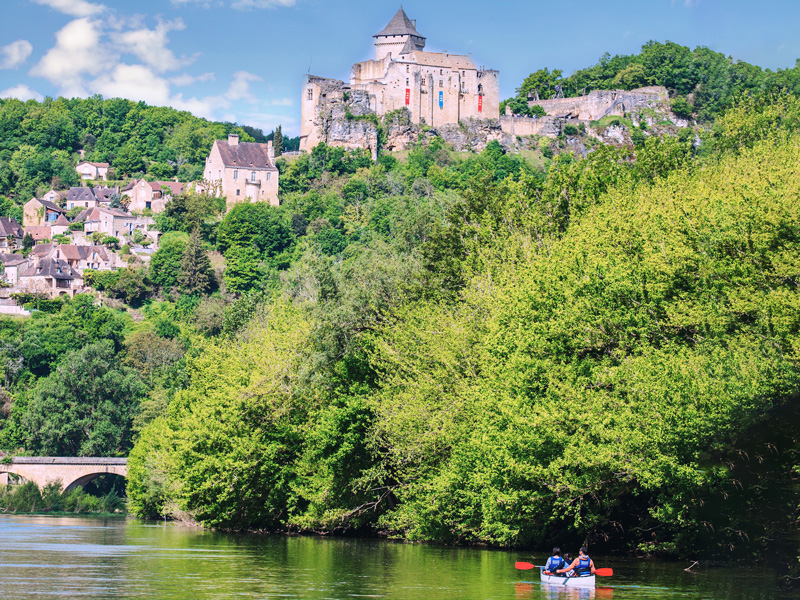 The magnificent chateau of Castelnaud-la-Chapelle is perched in a spectacular position high above the Dordogne valley. Founded in the 12th century as a medieval fortress. The chateau was occupied mostly by the English during the 100 year war with France. It houses a very interesting and interactive museum suitable for all ages and offers spectacular views from its battlements over the Dordogne and Beynac château beyond.