Dordogne river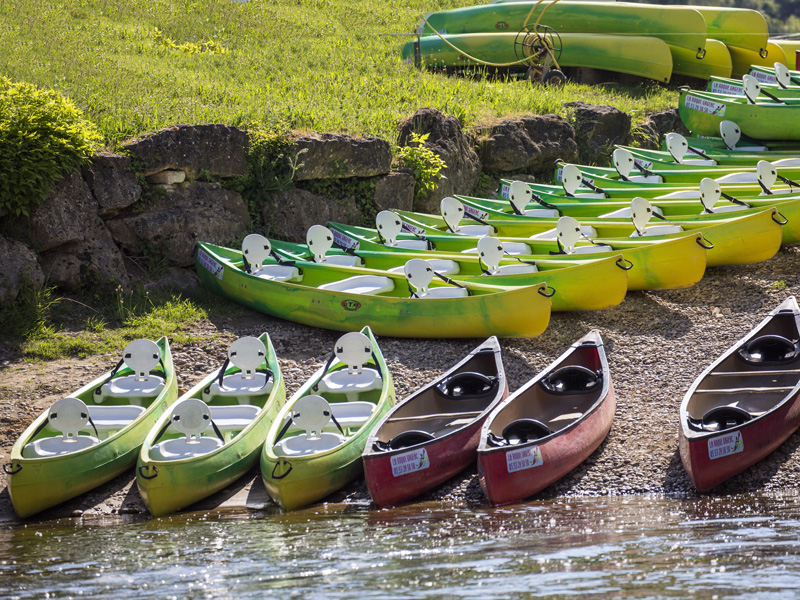 Gently meandering down the Dordogne river in a canoe on a sunny day is one of the most peaceful and enjoyable days activities to do in this spectacular region.
Without a doubt, it's the best way to see the river, the wildlife that inhabits it and some beautiful villages and Chateaux that lines its banks.
Canoes can be rented for 1 to 4 people. One of our favorite routes is from Vitrac to Castelnaud la Chapelle where you will gently glide past the beautiful Hill top Bastille town of Domme and La Roque Gageac, voted the third most beautiful town in France. You will arrive at the foot of the magnificent Chateau Castelnaud la Chapelle, where the canoe company will pick you up and take you back to your car.
This route takes about 2.5 hours. You can continue to the stunning village of Beynac which takes 3 hours. The company we recommend for this route is Canoes Loisirs.
There are many places to pull up your canoe and have a swim or a picnic along the way.
The canoe hire company will give you a large plastic drum to put all your personal things in and will keep them dry in the very unlikely event of your canoe capsizing.
They also supply you with life jackets so its very safe for children. Children from age 5 are allowed in the canoes.
Vezere river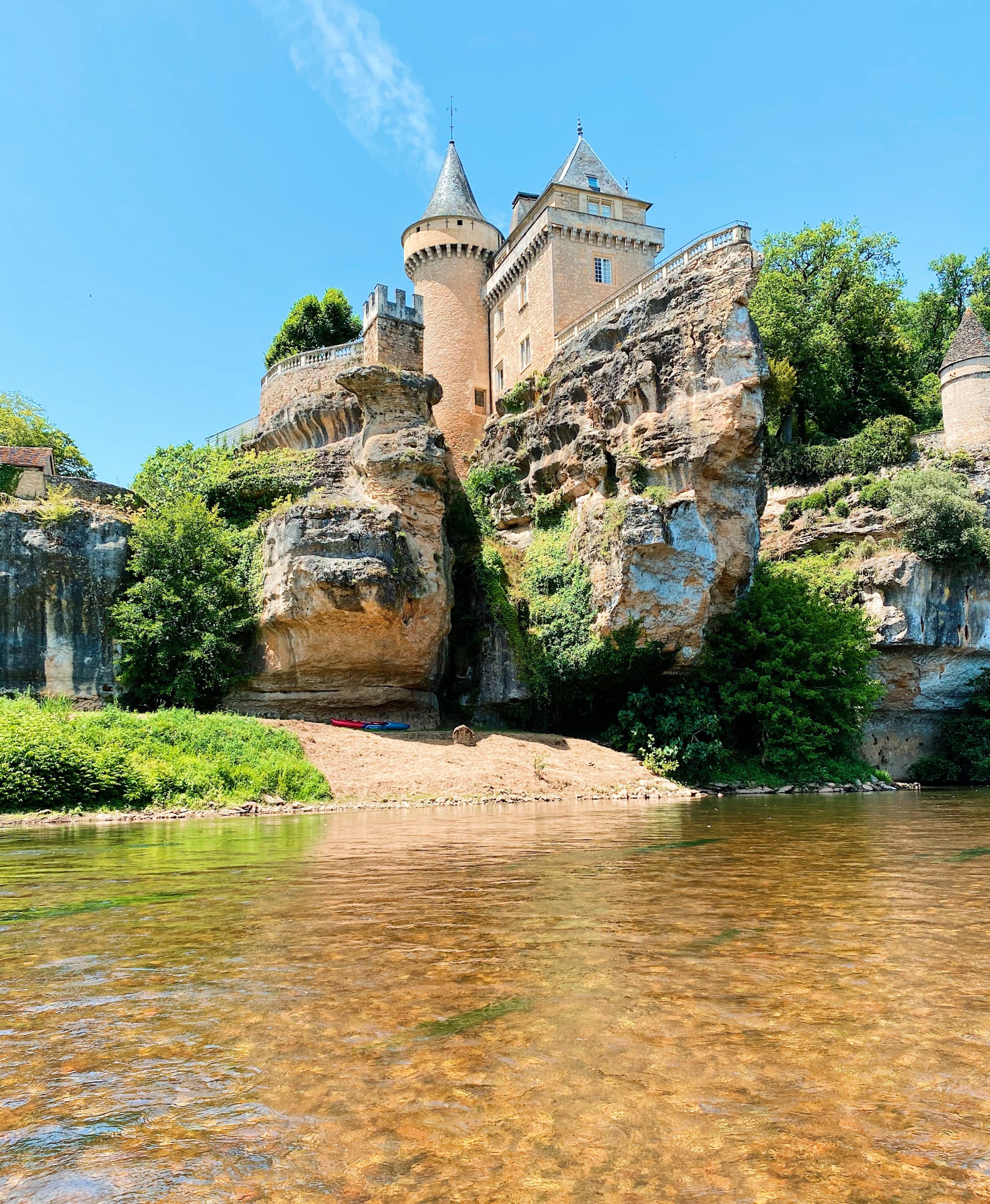 There are many other beautiful routes of varying lengths along both the Dordogne and also the Vezere river.
The most beautiful canoe route along the Vezere is from Thonac to Tursac which takes about 3 hours. You will go passed the beautiful village of St. Leon sur Vezere, some magnificent Chateaux and also see some amazing rock formations and prehistoric dwellings. We recommend Canoë Vezere for this trip.