French Language Immersion course
Course overview
Saturday 30th April to 7th May 2022
It is not possible to book directly online on our website. So please contact us directly.
1,350 € per person
Learn to speak French on this unique 1 week complete French immersion course in Dordogne staying at Les Charmes de Carlucet. Fully immerse yourself in the French language and culture of France and accelerate your French learning experience.
Our 1 week French language immersion course is aimed at those with intermediate level French
You will be guided through the language at all times to really help develop your linguistic skills
Put them into practice from day 1 with your expert and highly experienced teacher, Laurie
You will also discover the very best of the beautiful Dordogne with guided private daily excursions with our guide & local historian, Sylvain
Learn as much in 1 week as you would in 1 month in a classroom environment while having fun and making new friends
This language course is aimed at those with intermediate level French
Our expert and highly experienced teacher, Laurie, will help you to improve your French language skills through practical role plays, exercises to improve your understanding of French grammar and expanding your vocabulary through focused lessons and conversation.
During the morning French lessons you will learn vocabulary to prepare you for the afternoon excursions into the local area, where you will have the opportunity to put into practice your newly developed skills as well as learning about the local culture.
We will serve you delicious home cooked 3 course meals at Les Charmes each evening.
Your teacher Laurie, or your private guide & historian Sylvain, will join you most evenings for dinner to ensure your French language immersion continues during meal times as well.
Non participating partners & friends are very welcome. Guests sharing a room but not participating in the course, just pay for breakfast, lunches and dinners they will join.
French Language immersion course
Maximum number of Students 6
24 Hours of French language lessons
6 Private guided excursions to discover the beautiful locate area with local historian
All meals and drinks with meals apart from 1 lunch on Wednesday and 2 dinners on Tuesday & Friday in local restaurants are included in price
Lunches are 2 course and evenings meals are 3 courses. Wine and soft drinks with meals are included in the price
7 nights 5 star accommodation in our Manor house. Private bedroom with private bathroom
Full use of all facilities at 5 Star Les Charmes de Carlucet
Course dates
Saturday 30th April to 7th May 2022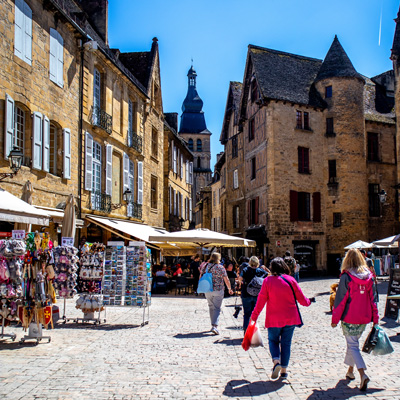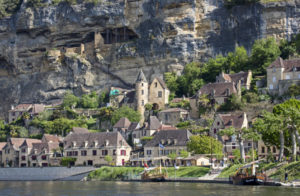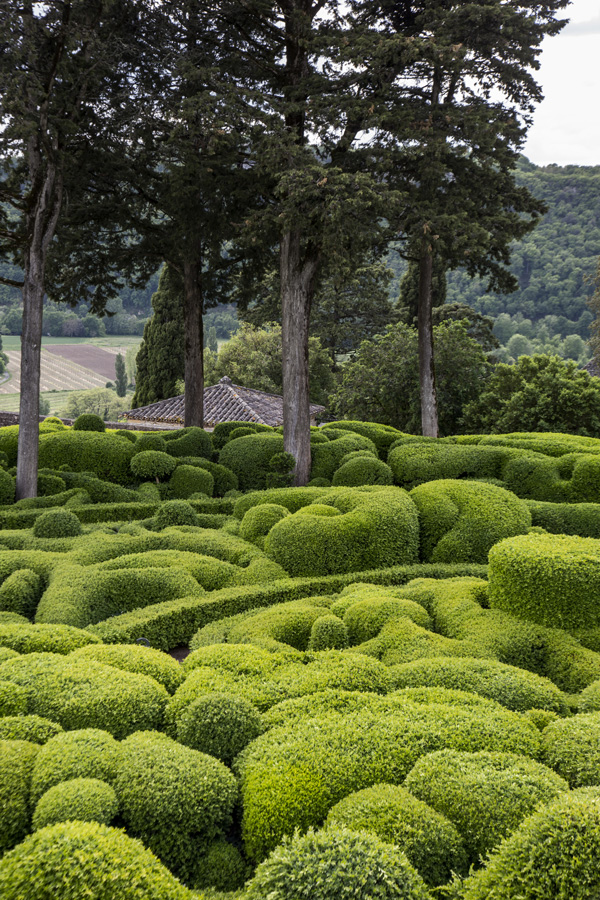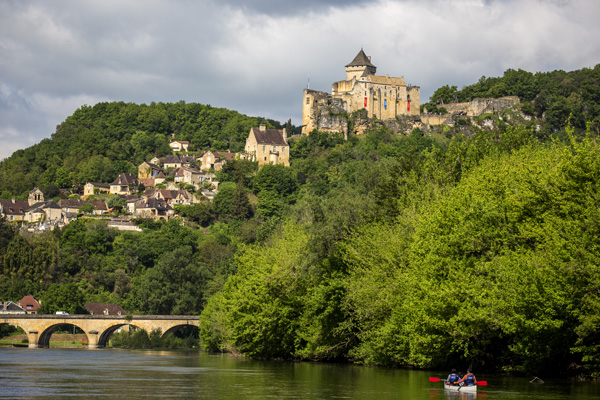 Prices for French Language immersion course
1,350 € Per Person. Please see Price Details below.
Costs are per person Sat to Sat from 17th Oct 2020: 7 nights accommodation, 6 day course, all meals & wine with meals included. Meals served at Les Charmes apart from 1 lunch & 2 dinners at local restaurants.
Not included: more details here...
Alcoholic beverages in addition to half bottle of house wine included in dinner menu
Transport to and from airport or train station
Flights not included
Dinner is 3 courses and half a bottle of house wine or soft drinks and coffee.
1 lunch & 2 dinners at local Restaurants not included (Tuesday & Friday evening, Wednesday lunch)
Extra guests sharing a room but not participating in the course, just pay for breakfast, lunches and dinners they will join.
No extra charge for room accommodation for extra person sharing the room