Book with us directly for guaranteed best rates >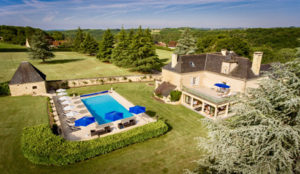 5 Star, 6 Bedroom 18th Century Manor House. Sleeps up to 14. Private Heated pool, Sauna & Gardens.
Between Sarlat-la-Canéda & Lascaux Caves, Dordogne, Perigord Noir.
5 Star, 3 Bedroom Villa, Beaux Reves. Sleeps up to 7. Private Heated pool & Gardens.
Between Sarlat-la-Canéda & Lascaux Caves, Dordogne, Perigord Noir.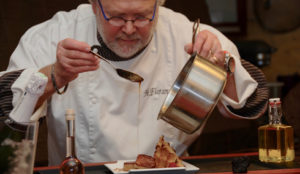 In order to ensure your stay at Les Charmes de Carlucet is as relaxing, enjoyable and as comfortable as possible, why not consider these extra services to complete your stay with us.
Have a look around Les Charmes Carlucet Manor house and Luxury Holiday villa, Beaux Reves, and discover what makes this place so magical.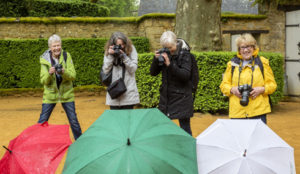 We now offer Landscape painting and Photography holidays. With experienced, talented and highly rated tutors, experience the best of the Dordogne while developing your passion.
Perfectly located in the "Golden Triangle" of the Dordogne Valley, Perigord Noir. Between the stunning medieval town of Sarlat-la-Canéda, the centre of pre history in France Les Eyzies & world famous caves of Lascaux.
We are delighted to welcome here you after this long confinement…
Les Charmes de Carlucet Manor & Villa Beaux Reves are located in the peaceful, beautiful Dordogne countryside away from all the crowds in one of the least affected areas in France.
Close to Sarlat-la-Canéda in the heart of the Dordogne, you can enjoy a peaceful & enjoyable break with family and friends after months of confinement.
We have always taken great care to ensure and maintain extremely high levels of cleanliness throughout. Now in addition, we have implemented extra detailed sanitary measures which follow the current recommendations to ensure your health and safety during your stay.
We have also implemented our Coronavirus cancellation guarantee which means that if you need to cancel due to travel restrictions as a result of coronavirus, we guarantee to offer you a travel voucher to the value of the deposit you have paid us to use at a future date. The voucher is valid for 3 years from the date of your cancellation.
Measures we have put in place include:
All our rooms are ventilated before cleaning and all windows are open during the cleaning process.
We use a professional cleaning company specially trained in using specific products that kill coronavirus by first cleaning and then disinfecting all surfaces.
Particular attention is paid to all surfaces that can be touched to ensure they are both cleaned and disinfected.
Our high quality bedlinen and towels are laundered using a professional laundry company who are ensure all the guarantees of disinfection.
We have made available for you in both the Manor & Beaux Reves, hydro alcoholic hand gel and disinfectant sprays to clean the sun loungers.
We take great care to respect social distancing when we greet you and throughout your stay.
If you have any questions regarding this please contact us.